DEMOCRACY MEANS; WE THE PEOPLE OF THIS PLACE/ THIS NATION, HAVE formed our own government, by declaring WE SHALL MAKE OUR OWN LAWS. In the alternate view: democracy means: WE THE PEOPLE OF THIS PLACE OR NATION: HAVE MADE THE LAWS BY OUR VOTE/ thereby becoming a democracy, which proves we rule ourselves. In either sense, that which determines a democracy is WHOSOEVER MAKES THE LAW, RULES THE NATION, and its people.
TO ACHIEVE: THAT IS WHAT WE INTEND TO DO, AND CONTINUE DOING AS A NATION. A constitutional contract is formed: declaring the certainty of rights and freedoms/ while describing the limits and boundaries of those we employ to do our work, and enforce our laws: for the literal purpose of creating the order necessary to establish discipline, and assemble balance through a courtroom; where we are witness, to the values being given the right to hold us each one accountable to the rest.
The value of that contract, as a constitutional tool to enforce democracy is: first amendment redress of grievances. Whereby we the people DO HAVE A LEGAL RIGHT; to take our employees to open public court/ and by trial enforce their oath of office to us. We are the judge in redress trial/ the judiciary is our employee, and subject to trial just like any other employed person giving their oath of office as a sworn guarantee: "WE SHOULD NOT, need this law". But reality knows: people do not always do, what they swore they would do; and nothing proves that more than "america/ or its states; in this day".
REDRESS MEANS: BY ASSEMBLING a list of signatures not less than ten percent of the nation, who are citizens registered to vote here. WE THE PEOPLE DECLARE, that a trial is necessary over our employees. BY ASSEMBLING: A LIST OF GRIEVANCES, we the people establish our complaint, in clear and simple form. So that the appropriate employees shall be called to trial; and required to give account; without lies/ or by imprisonment, if you lie. REDRESS MEANS: BY THE TRUTH WE RETAIN OUR FREEDOM; thereby ANYTHING LESS than truth is considered an insurgency, a treason against the nation itself. There is no "fifth amendment protection" for an employee who has given a sworn oath/ YOU WILL ANSWER, or you will go to prison until you do: WITH TRUTH, AND ACCURACY. So that none may question our resolve, as we the people; to defend this nation.
MAKE NO MISTAKE: WE THE PEOPLE OWN THE COURTROOM/ WE OWN THE GOVERNMENT/ WE OWN THE NATION/ WE OWN THE CURRENCY/ WE WILL INVESTIGATE THE DEBT. AND EVERY FORM OF GOVERNING IS UNDER OUR AUTHORITY; which includes the supreme court, and every judge as well. Because WE PAID FOR IT!
With only a few; you can demand a courtroom/ BUT WITHOUT THE CLEAR TRUE: WE THE PEOPLE, ARE NOW HERE TO FIGHT FOR OUR NATION; AND DISCOVER WHAT IS TRUE. You have no certainty of enforcement; because even if they give you a trial/ the judiciary and those who control them; can delay a redress trial: BEYOND THE POINT OF NO RETURN. NOW, IS THE DAY; TOGETHER WE FIGHT WITH LAW. Each accepting the distinction: ONLY TRUTH WILL DECIDE/ not you or me.
TO CHANGE THE COURSE OF THIS NATION: YOU MUST ESTABLISH WE THE PEOPLE OWN THIS NATION/ AND "NOW, WE WILL DECIDE FOR OURSELVES"! That does take a clear participation by the citizens of this UNITED STATES OF AMERICA.
THE REALITY is very simple: having established WE DO HAVE THE VALID SIGNATURES PROVING SUPPORT. You will file for a moratorium (NO YOU CANNOT) against all governmental employees; making a decision that is beyond their authority to make. Search the constitution to discover what that means; and understand: IT DOES NOT MEAN: they can create any debt, or inflate the currency by lies. OR TAKE STEPS TO DESTROY DEMOCRACY ITSELF, by claiming a clearly unproven pandemic. NO AUTHORITY TO GAMBLE WITH LIFE, NATURE, PLANET, FUTURE, CHILD/ ENVIRONMENT, OR ANY OTHER ASPECT OF "FOUNDATION SURVIVAL" EXISTS.
OWNERSHIP PROVES: WE DO CONTROL THE AIRWAVES/ BROADCASTING/ NEWS/ AND ALL ASPECTS OF PUBLIC COMMUNICATION; AS A NATION UNTO OURSELVES. Any business interest that wishes NOT to be employed in that communication: TO DEFEND OUR NATION AND OUR WORLD. Will face consequences. The first among these consequences are: IS IT TREASON, TO DECLARE A PANDEMIC, without true evidence. Thereby FORCING THE INFECTION OF this TRAGEDY in guile, FAILURE for millions of lives, AND OUTRIGHT FOOLISHNESS beyond contempt for democracy itself; ONTO THIS NATION. WE THE PEOPLE HAVE CHOSEN REDRESS, BY THE NUMBERS ESTABLISHED/ AND REDRESS AS IN ACCORDANCE WITH TRUE CONSTITUTIONAL INTENT SHALL OCCUR.
Today is the day: STAND UP AND BE COUNTED/ DO, what you can legally do. The very least of which is simply to "spread out this www.justtalking7.info website" so that it can do the talking for you. COLLECT SIGNATURES; FIND YOUR TRUTH. As is WHAT, are you willing to work for? As this redress trial; represents life or death of a nation and a world. CHANGING NATURE/ TRYING TO IGNITE A NUCLEAR FIRE/ DESTROYING EVERY RESOURCE/ AND WRECKING THE ENVIRONMENT, CHAINS OF LIFE, WATER, OVER POPULATION; AND a long list of other extinction threats prove that is literally so! NOW, or never: CHOOSE. Because failure is extinction: PROVE it is not so/ GO TO COURT, AND IDENTIFY THE EVIDENCE; which will prove we CANNOT let these people be WRONG/ NOR can we continue as we are.
MORE SIMPLY: REDRESS MEANS, TODAY, WE THE PEOPLE WILL REMOVE all authority that is not fully distinguished as the job you swore to do, as our employee. Making the constitution itself: your judge. The reality which then proves you have committed a treason against this the people of this USA/ or not. IF YOU CONTINUE ON WITHOUT AWAITING OUR DECISION AS WE THE PEOPLE/ THAT, is in clear defiance of this constitutional democracy: and YOU WILL be found guilty as a traitor. With consequences! REDRESS MEANS; WE THE PEOPLE, ARE IN CHARGE OF OUR GOVERNMENT/ no longer will it be you; until the day we choose to make that true; by the conclusion of this, or these trials.
TRIAL AS ESTABLISHED: demands the close examination of what it means to be WRONG/ when igniting a nuclear fire. The separation of theory from proven true.
Demands the close examination of evolution to PROVE THIS IS MORE THAN RELIGION/ without depending upon theories, or "this looks like that". Proof chaos creates life/ proof billions o years could exist: when confronted with the reality, OUR SUN BURNS FUEL/ which means it will not shine forever. Which means: it had to be MUCH HOTTER/ AND BIGGER; even a "million years ago". HOW EXACTLY: does life spring from heat/ cold/ light/ radiation/ rocks or minerals (nothing organic exists). And PROOF BEYOND THE SHADOW OF A DOUBT; that genetic DNA can organize, & simply create itself.
Demands, that covid 19 SHALL: be examined in detail, by the critical separation from all other disease or factors that have been combined into one singular claim. You will explain: WHERE IS THE FLU OR PNEUMONIA ( replaced with covid)/ you WILL explain, exactly who and how many are distinctly, and without compromise afflicted with JUST covid, and nothing else. YOU will identify on a schedule of dates, week by week: how many did in fact become admitted to a hospital with JUST COVID. You will prove: exactly how reliable any and all covid tests are/ by separating out any compromising data as would be the common cold: and more. So that this nation and this world; has an EXACT AND TRUE DESCRIPTION of what covid is/ and how it is actually affecting the decisions that have been made. The DEBTS and CONSEQUENCES ESTABLISHED: BY MEDIA PROPAGANDA; AND SO ON.
"EVERY THREAT" THAT COULD RESULT IN EXTINCTION; even if you don't want it to be true. Like hiding from a hurricane. What you want, is irrelevant.
MORE DISTINCTLY: NO MORE SIMPLY "BELIEVE ANYTHING WE ARE TOLD"/ the facts must support your position and your decision: OR AN INSURGENCY AGAINST THE MIDDLE CLASS OF PEOPLE IN THIS AMERICA; HAS BEEN EXECUTED, to remove us all from our options, our lives, and our future/ BY YOUR CHOICE.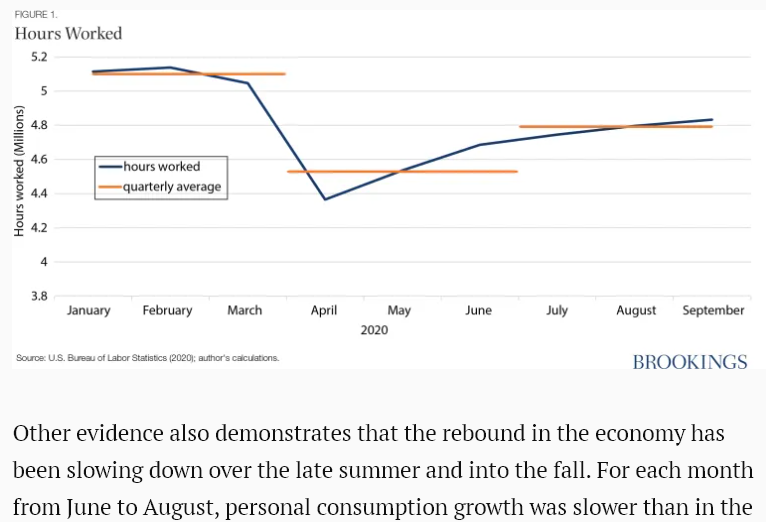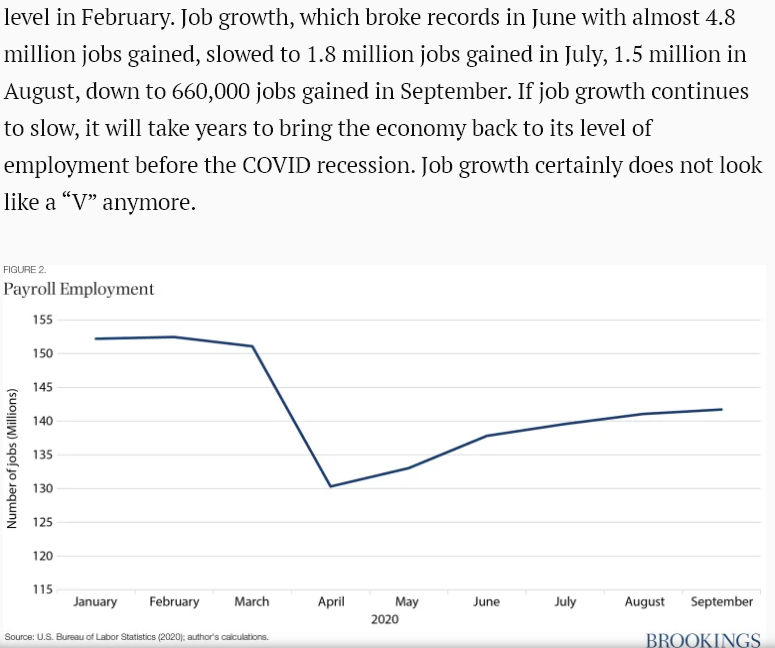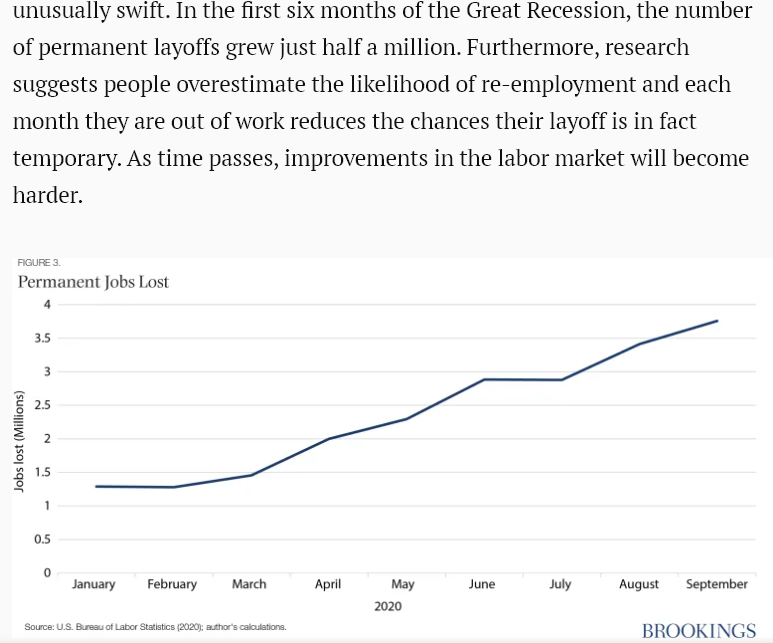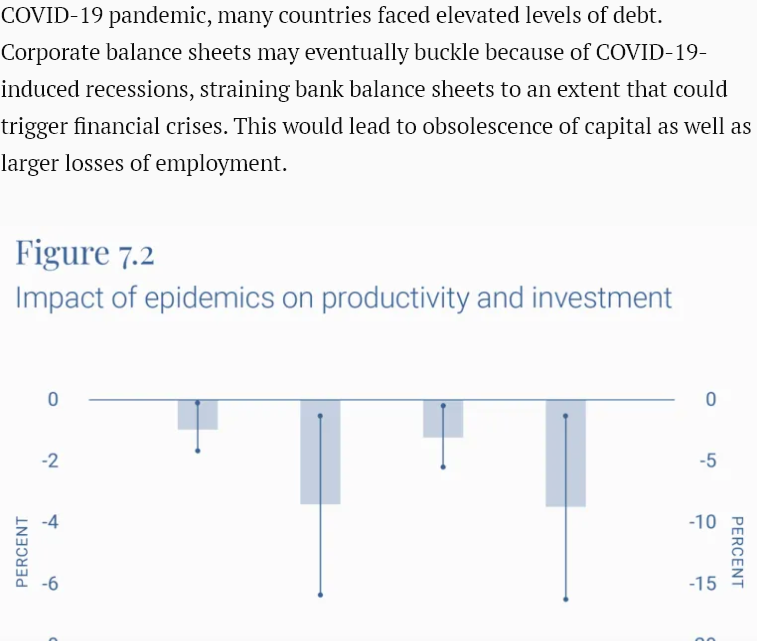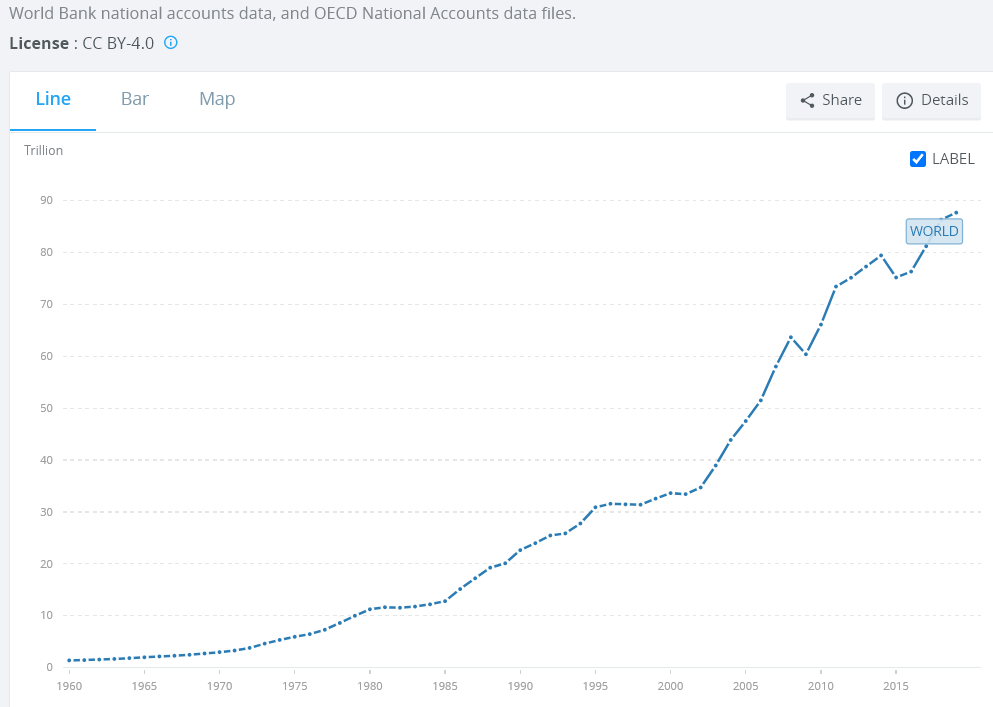 https://www.bea.gov/news/glance
https://www.brookings.edu/research/the-global-productivity-slump-what-policies-to-rekindle/
in the real world data of GDP growing from 34.71 trillion in 2002 to become 87.898 trillion in 2019= an average growth rate of 3.1 trillion per year for 17 years straight. That impact on resources, environment, life is immense/ and what it shows without investigating the fraud and inflation used to get it. The reality is an influx of people, who entered the work force, and are now demanding more. Or more directly an enormous population rise/ goes somewhat unnoticed: until age brings those human bodies not only to need more/ but be able to take more.
THIS IS A FINITE WORLD, NO MATTER WHAT YOU MIGHT WANT IT TO BE. WE HAVE ESTABLISHED A TIME LINE: WHEN LIFE WILL BECOME IMPOSSIBLE HERE, BECAUSE WE TOOK TOO MUCH TO SURVIVE. THAT DAY IS VERY NEAR; WITHOUT TRUE CHANGE/ that date of ending life on earth, will now be determined by the decisions that you will make on this date and time. Because the world cannot support the reality of what you did choose to do. And more distinctly: what the universities leadership around this earth did cause life to do and be.